Color level data line is used to express the size of parameter value, and illustrate how one parameter distributes at each network node.
Sample
Use color level to show duct network pressure
Open the project file created in chapter of "Static system simulation", run calculation till the process finished.
Select "View -> Color level data", the color level data line setup dialog shows: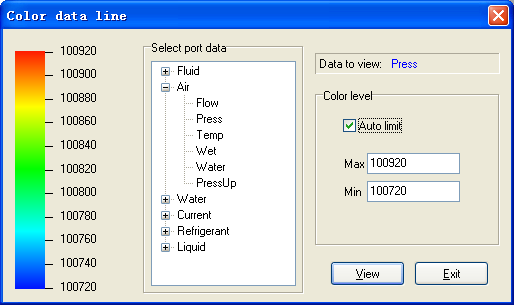 Select "Air -> Press", then the item is added to the "Data to view" area. Note this means all parameter items of ports with same name will be tranlated to color level.
Check the option "Auto range", so that to calculate data range automatically, Then press "Select", the color of connection lines in model window will change, as the follow image shows: