Refrigeration package is used for refrigeration system static simulation, design and optimization.
This package includes models for refrigerant ducts, compressor, thermal expansion valve(TXV), capillary, and many kind of refrigerant,air and liquid heat exchangers.
For static system design and simulation. Rapid, precise and powerful tool for refrigeration system design and optimization, including 32 components for most kind of refrigeration systems.
You can use this package for:
HVAC and Refrigeration system design, air conditioning system design, cooling system design.
Compressor, heat exchanger, capillary and tube selection.
Heat exchanger design or coil design and sizing, Coil style includes tube-fin and tube-shell style. Refrigerant, air and liquid media. Coil type includes cooler, chiller, heater, condenser and evaporator. The air cooling models include water vapor condensation calculation.
Full system and HXs design at one time.
Refrigeration system design
Single stage refrigeration system design: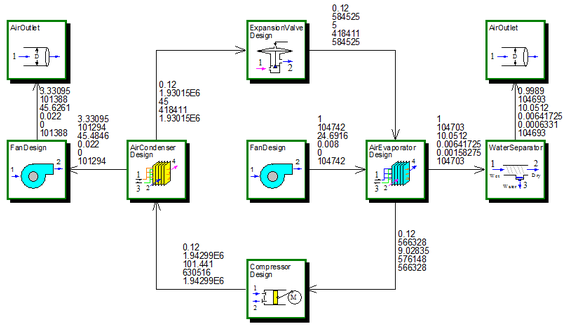 Four stage refrigeration system design and optimization: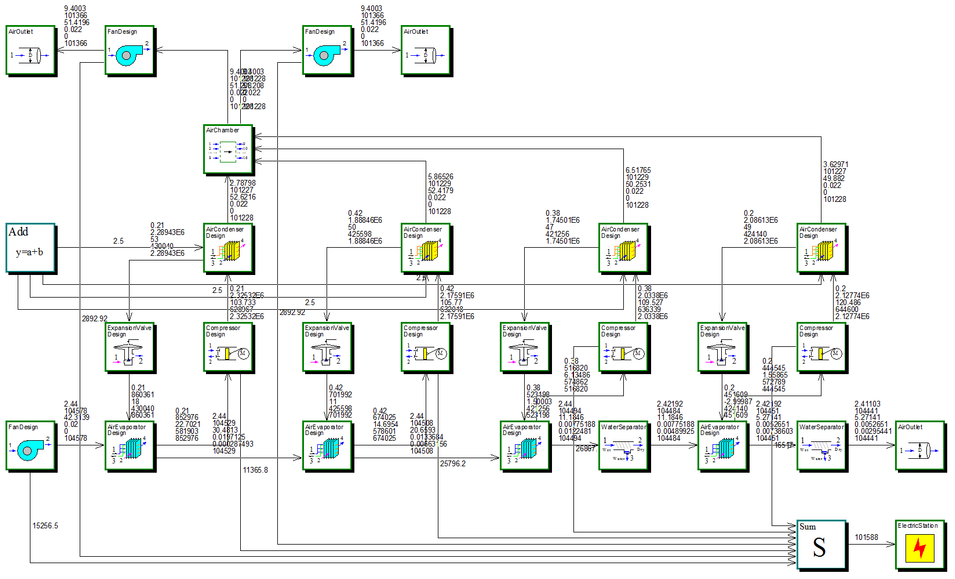 Refrigeration system design with dual condenser and dual evaporator: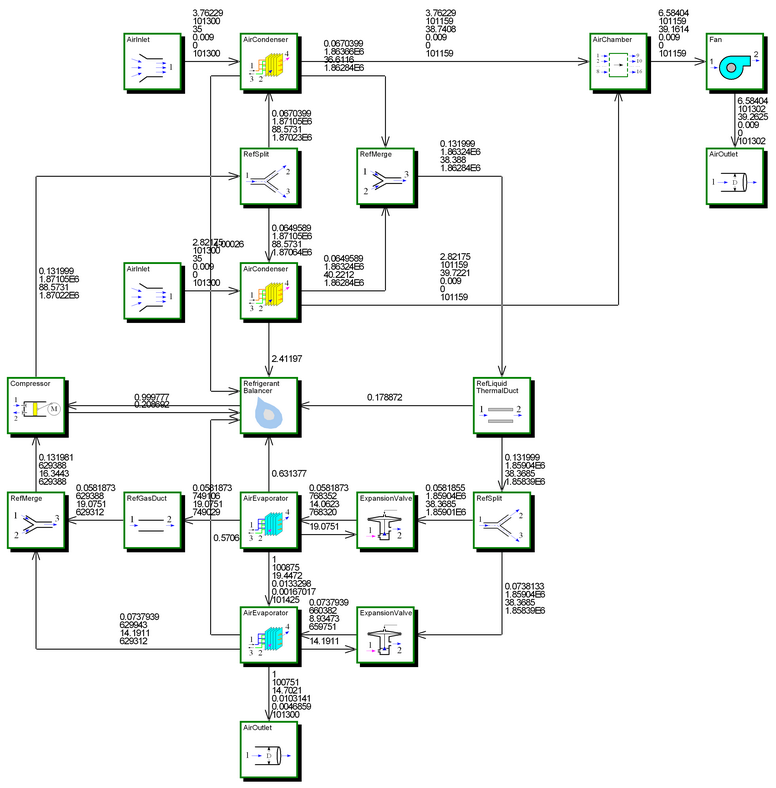 Refrigeration system simulation
Single stage refrigeration system simulation with thermal expansion valve, system diagram and sample performance vs refrigerant charging quantity: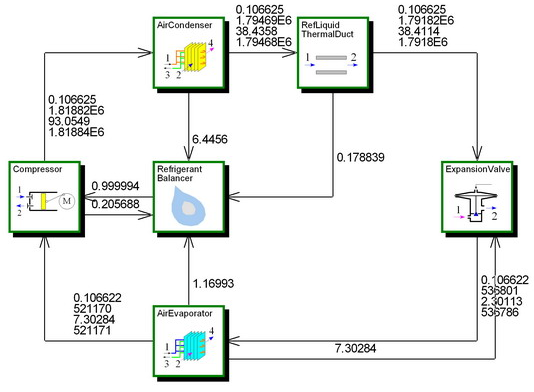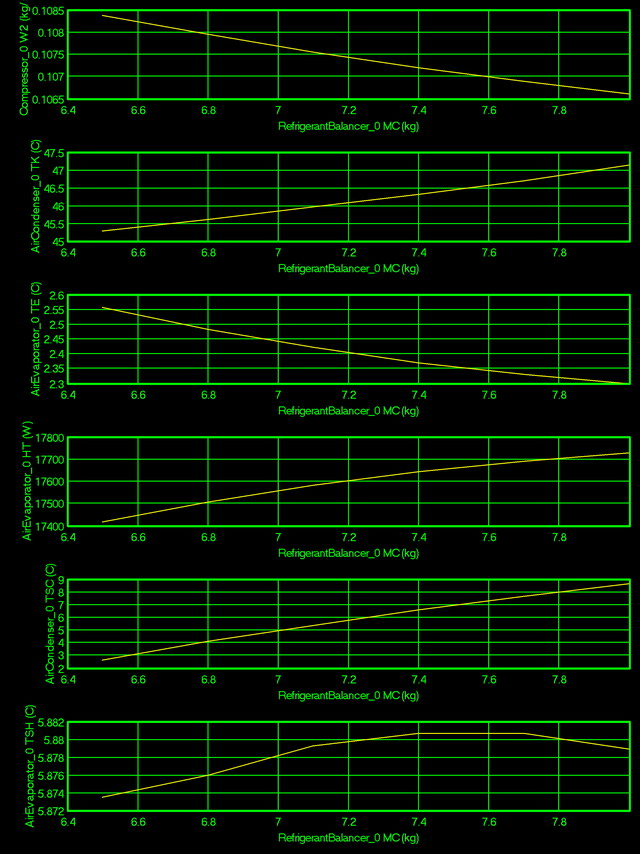 Single stage refrigeration system simulation with capillary, system diagram and sample performance vs refrigerant charging quantity: